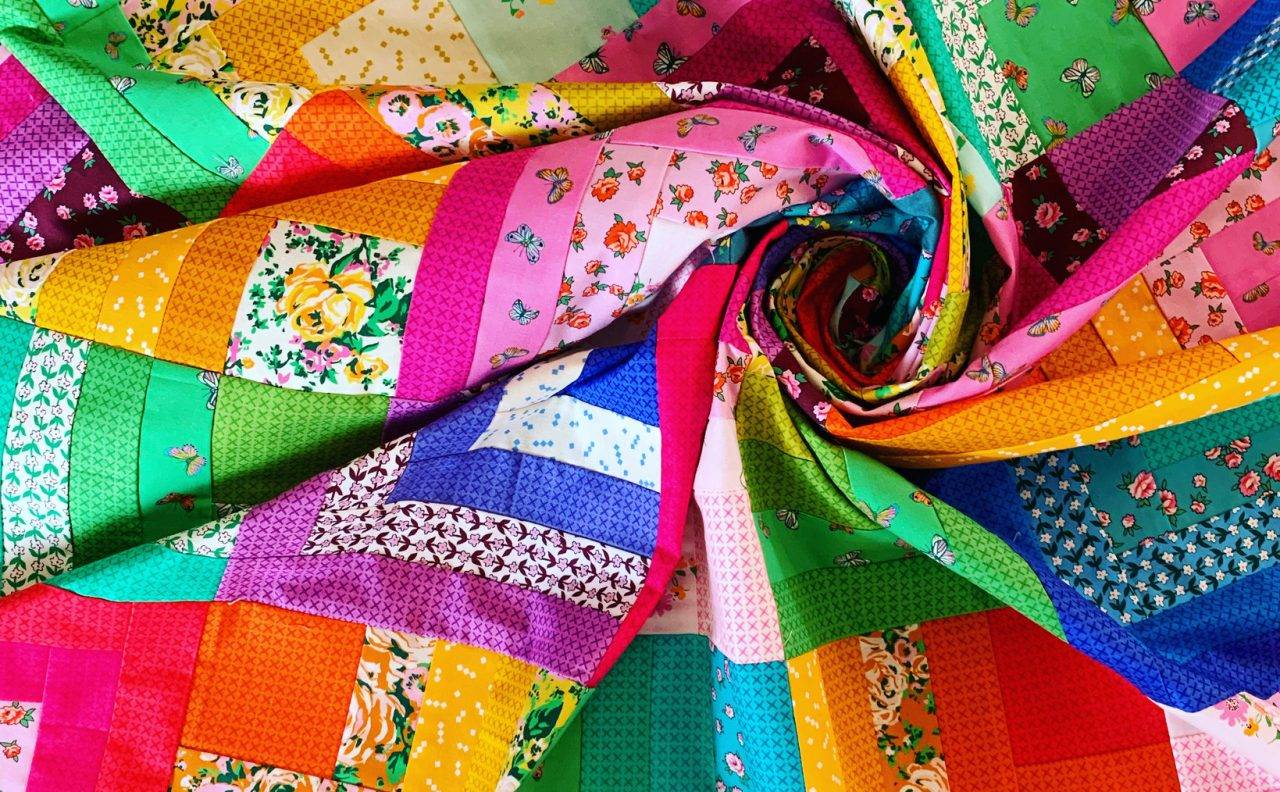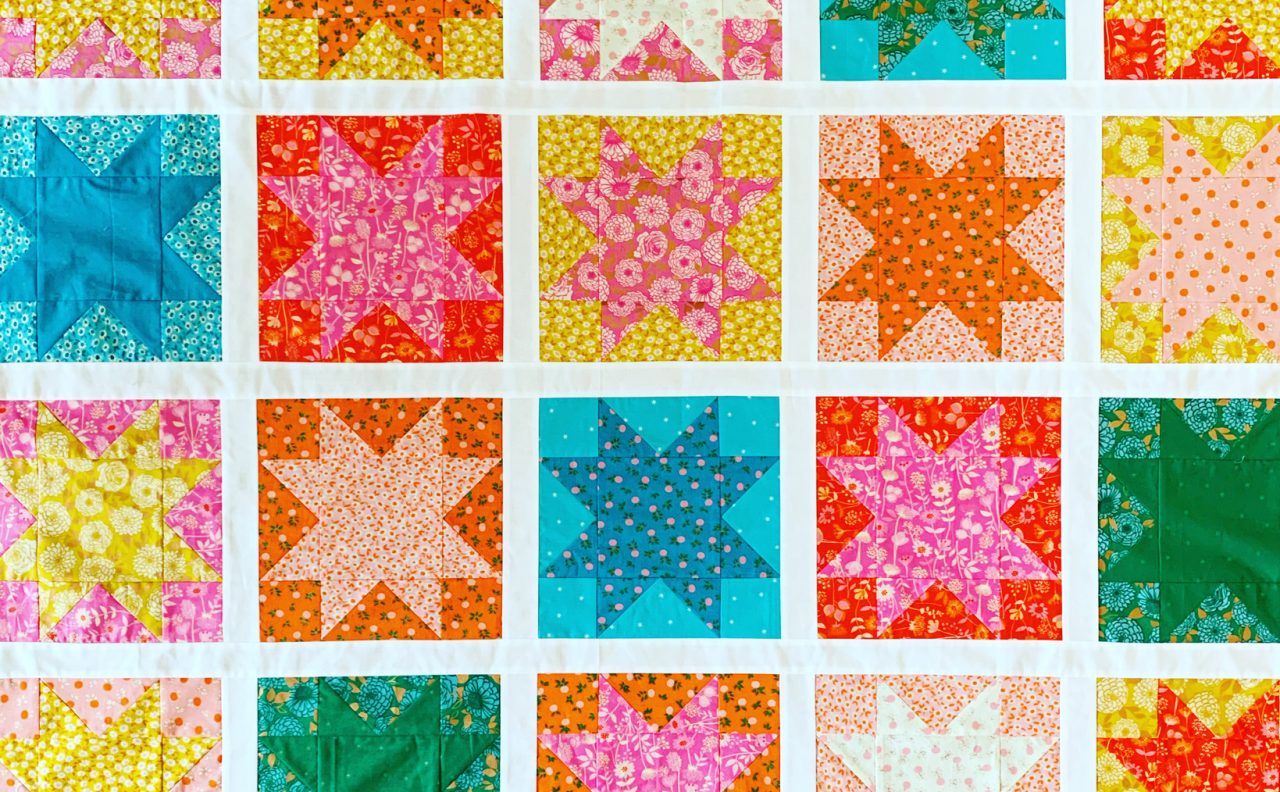 Welcome! So happy you're here!
It's a funny thing, really. I didn't start out planning to have a small business selling patterns and notions. In fact, Quilt With Kate came about because I needed a logo in a hurry for a collaboration I was working on several years ago. Who knew it'd turn into all of this – a bustling shop, yearly quilt-alongs, collaborations with industry leaders, and the sheer joy of being part of such a great quilting community and getting to know people like you.
In this space, you'll find links to my patterns, information on QALs, and even get a peek into my studio to learn more about my favorite quilting finds. Plus, there's more to come! Check back regularly as we tweak and add to this space, this hub, for all things Quilt With Kate!
Looking for a pattern?
With twenty pattern designs (and more coming soon!), Quilt With Kate is home to the original Tall Tales Quilt Block pattern. This simple, little book pattern has been downloaded more than 20,000 times around the world, and I never tire of seeing what makers create with it. Other customer favorites include the Taller Tales pattern bundle, the 'Home for the Holidays' customizable house pattern, and my new Dresden Quilt Block tutorial. Clear, acrylic templates are available for both the Tall Tales pattern and the Dresden Quilt Block to help make your fussy cutting even easier!
Get a peek into my studio!
Ever wonder where I purchase fabric? Curious about my favorite tools and notions? How I store my stash or scraps? From storage bins and irons to fabric and lighting, visit The Studio for details and direct links to all of my favorite quilting finds!
Stay up to date!
Subscribe to receive occasional emails about new pattern releases, shop sales and exciting news updates.